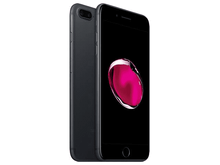 Violette: William!
William: What?!?!
Violette: I got you something.
William: Is it... (opens box) IT'S AN IPHONE 7 PLUS! JUST WHAT I WANTED!
Bill: WHAT THE FRICK?!?! YOU BOUGHT THAT JERK A PHONE?!?! I WANTED ONE!!!
Violette:  But Bill you said you hated and destroyed it in BILL'S IPHONE RANT!!! (RAGE).
Bill: I DON'T CARE! GIVE ME THAT IPHONE JERK!
William: I SWEAR DAD IF YOU BREAK IT-
Bill: I'M NOT GONNA BREAKI IT JERK, BUT THE PHONE IS MINE NOW!
William: F*** YOU DAD!
Bill: KEEP PUSHING IT!
(William shoots Bill in the butt)
Bill: OW JERK WHY THE F*** DID YOU SHOOT ME?!?!
Violette: WILLIAM NO YOU SHOT YOUR DAD IN THE BUTT AGAIN!!!
William: NOW GIVE ME MY PHONE OR I WILL KILL YOU!
Bill: FINE JERK!
William: Thank you!
Community content is available under
CC-BY-SA
unless otherwise noted.